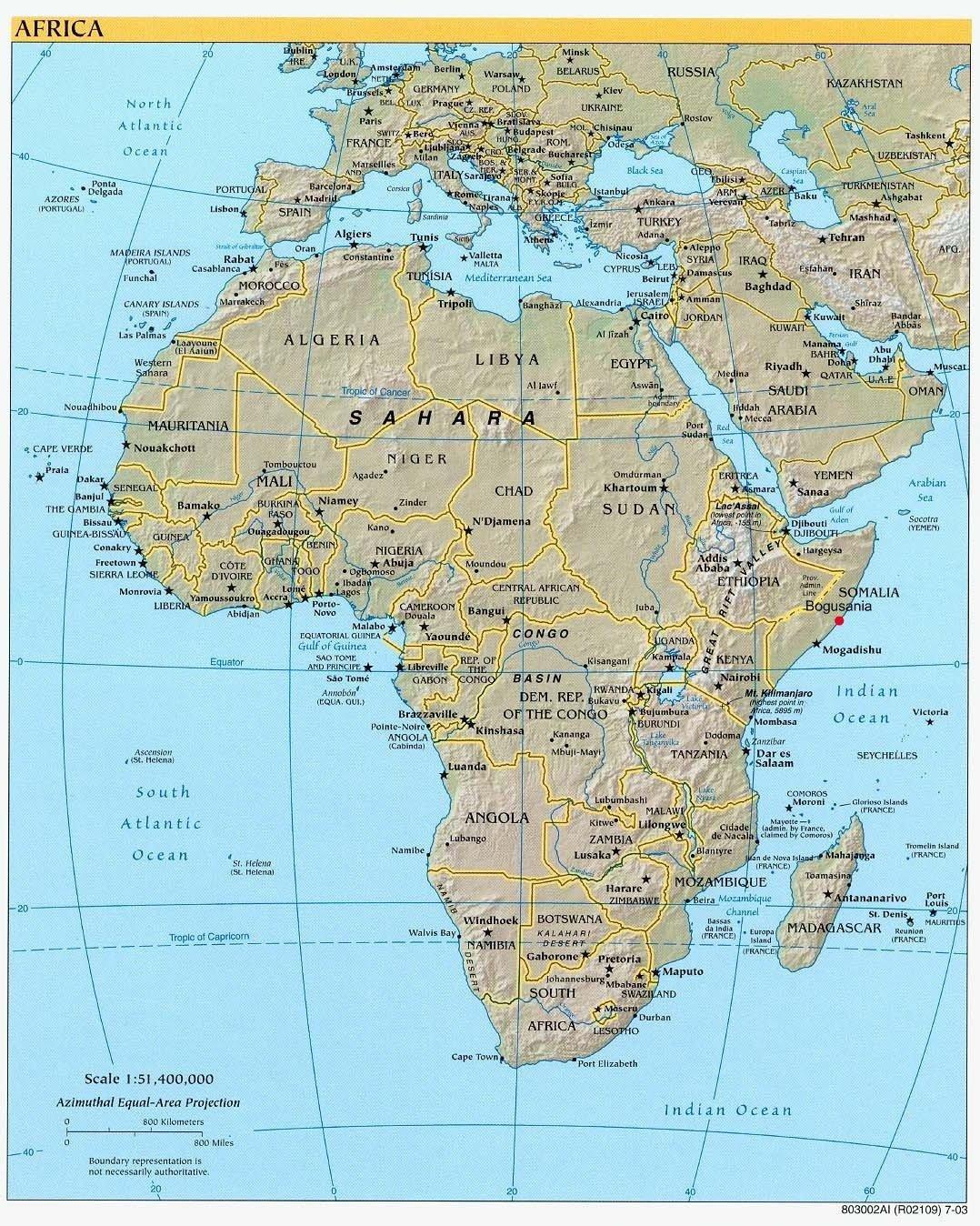 The Republic of Bogusania is a country in northwest Africa.
La Republique de Bogusania de un plys nord oust en Afrique.

Three quarters of Bogusania is desert, as result of a severe drought in 1720.
Les Bogusanians souffrent d'une secheresse depuis 1720.
Bogusania is bordered by the Atlantic Ocean to the West, Upper Slavovia to the north, eastern Slavovia to the east and Southern Slavovia.